Date: August 28, 2007
Recommendation: We like it....we really like it (must be read in the voice of the McCain super fries boy)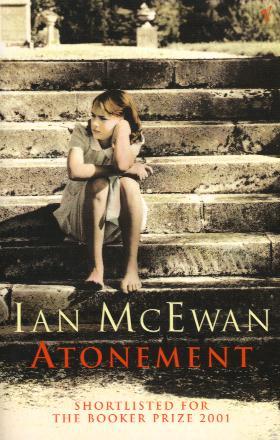 Soon to be released as a major motion picture starring Keira Knightley, McEwan's novel did not disappoint book club. In fact, it is probably safe to state that it was our favorite book to date. I guess that Alicia wins points for not only having the best diner, but also for having picked the the most well received book. Who would have thought that rape is a more welcoming topic then incest and midwifery?
For the non-book club spectators, a definite recommended read. You may find yourself slightly bored or even annoyed in the first 100 or so pages, but McEwan flexes his critical might by bringing all down with a jaw-dropping, show stopping, glad -you-went-back-to-the-buffet-for-the-final-serving last chapter. It is worth the time you would have put in to get to the end.
Next up for book club - a novel about a place in England, or a hermaphrodite of greek heritage, find out next on
Middlesex
by Jeffrey Eugenides.
how can a novelist achieve atonement when, with her absolute power of deciding outcomes, she is also God?